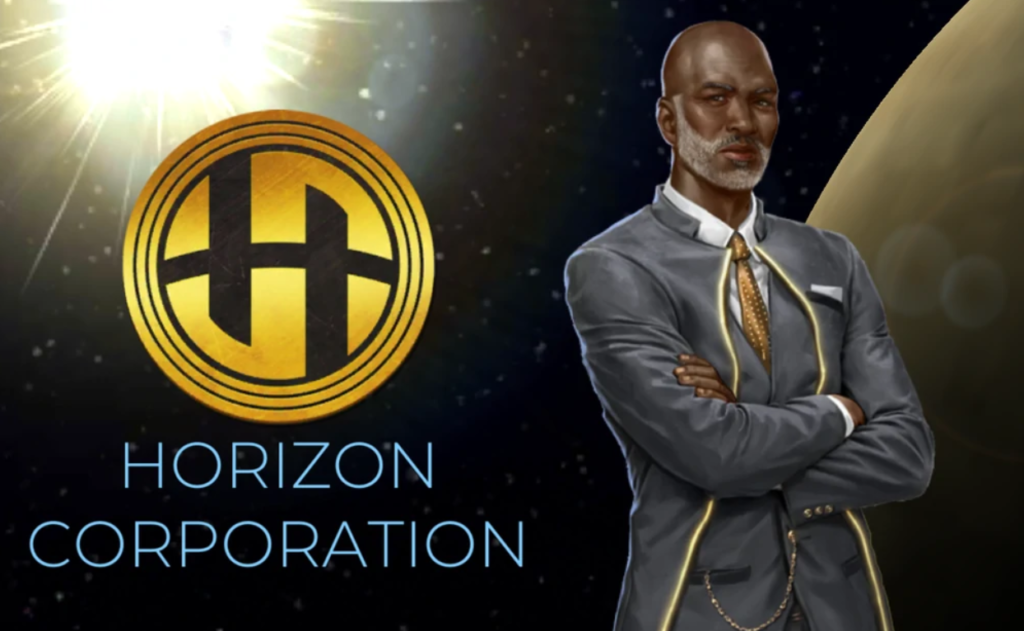 An introduction to the ambitious business leaders of TerraGenesis
The Horizon Corporation are here to talk money. They are motivated beyond the comprehension of those outside of their circle. Their core belief is that capitalism is the only way for us to reach our potential. One of the first powerhouses of private spaceflight, the Horizon Corporation dominates the interplanetary market. If you believe in the free market, you'll get along well with them.
If this faction gets their way, we will soon witness the transformation of an entire planet into a new, corporate civilisation.
Ambitious and driven individuals
With an emphasis on individuality, the members of this factor are motivated by their own needs, fears, and desires. A capitalist society on Earth has been very kind to them, enabling them to achieve a high level of wealth and status. Their focus and ambition has been used to maximise opportunities and climb the corporate ladder.
These capitalists are profit motivated at the expense of anything else and will stop at nothing to improve their bottom line.
Expensive taste
Ever heard of living within your means? Not an issue for the Horizon Corporation. With seemingly unlimited funds comes an appetite for expensive clothing and products. Rocking designer brands at all times, living in luxurious houses with ornate decor throughout. The ultra rich will do outlandish things to one-up each other, such as purchasing entire fleets of starships or funding exploration missions to get their own personal exoplanet real estate. It's rumored one member of the Matiba clan even brought back previously extinct species to keep as pets!
Being hyper consumers, members of the Horizon Corporation are addicted to buying new fancy products that they don't really need. They do this in the belief that it will make them happy. Expect this faction to seek materialistic gains through the settlement of new planets in our universe.
Negative attention
As you might expect, The Horizon Corporation catch a lot of stick for their exploits. Those from lower social classes consider them to be greedy and heartless, putting profit over equality and fairness. They worry that the Horizon Corporation will damage any planets they inhabit due to their reckless pursuit of cash and that the quality of life for those who are not able to "hack it" will suffer under the illusion of this ability to climb any ladder (despite the lower rungs being removed for the masses). It should be considered however, that the faction is a genuinely idealistic one. That is, they truly believe that free market forces will lead to a utopia for everyone. Many of the members are self-made winners, meaning that their grit and determination must be respected.
There are also good things to come from the Horizon Corporation. The Horizon Corporation are exporters of wholesale consumer products, which in volume are cheaper for everyone. They own and run entertainment channels that are extremely popular worldwide. They may be at the top of the capitalist ladder, but through them there are benefits for everyone globally.
A powerful faction
As we have seen, the Horizon Corporation are a rich, determined, and successful faction in TerraGenesis. They will do all that they can to create a planetary corporation that satisfies their desire to generate untold profits. Choose this group if you are a capitalist and believe that the competitive nature of the free market is the conduit for reaching our true potential.