How did science fiction begin?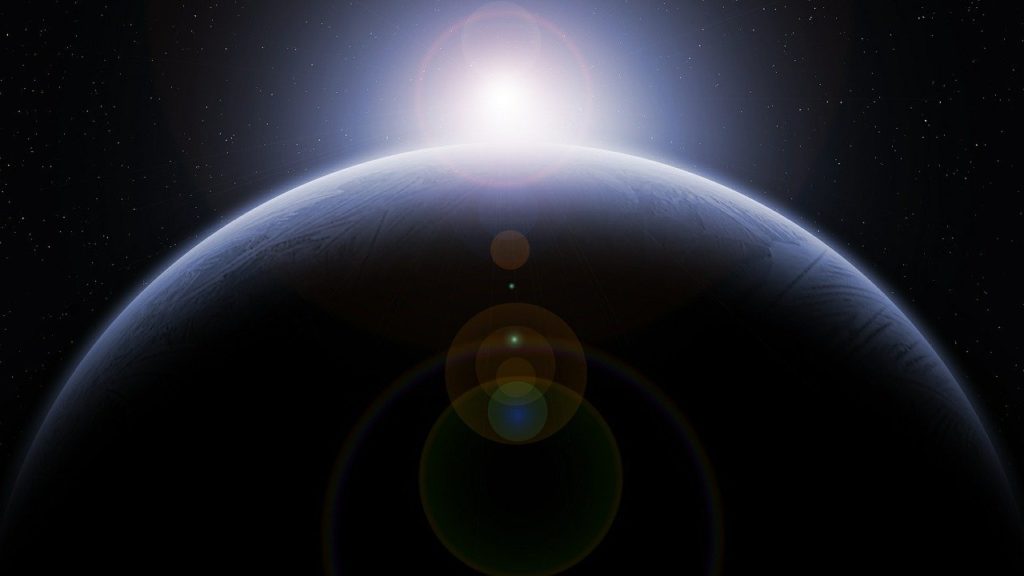 As long as humans have been capable of abstract thought, we've envisaged the future. What's coming for us? How will we be different? Where might we go? What might we explore? Through this, different people have begun to prophesise, dream, and write about what this future might look like. That includes the different places we, as the human race, will visit, the other lifeforms that we'll interact with, and how we'll get to those places. This is where science fiction comes into play.
There's the realm of science that attempts to hypothesise using facts, data, and historical information. This belongs to actual science and forecasting models. That is not of our concern today. Instead, we're going to explore those who let their imaginations run wild. Those who might have been inspired by things they'd seen on Earth and imagined what those might be like on other planets. Those who looked at the sky and wondered what might be… then made it up. This is the realm of science fiction.
In order to explore science fiction, we'll look into those most prolific of writers from recent history including H.G. Wells, Jules Verne, Ray Bradbury, Kim Stanley Robinson, and James S. A. Corey.
H. G. Wells
A personal favourite, H. G. Wells was the author of one of the original and greatest works of science fiction ever created, The War of the Worlds. Alongside Jules Verne, he is considered to be the father of science fiction as a genre. Whilst War of the Worlds (written in 1898) is, arguably, his most famous work, he also penned classics such as; The Time Machine (1895), The Island of Doctor Moreau (1896), and The Invisible Man (1897).
Our favourite H. G. Wells fact? When a version of The War of the Worlds was dramatised for radio in 1938 mass public panic ensued when listeners didn't realise they were listening to a work of fiction and genuinely thought Earth was being invaded by Martians!
Jules Verne
Jules Verne is another of the world's great writers, responsible for works such as Journey to the Center of the Earth (1864), Twenty Thousand Leagues Under the Sea (1870), and Around the World in Eighty Days (1873). Whilst the latter isn't technically a work in science fiction, the other two greats were entirely science fiction even if they were Earthbound. Verne was a master of crafting fictional pieces of technology that inspired generations of science fiction readers.
Interesting Verne fact: he's still the second-most translated author of all time.
Ray Bradbury
Most famous for his work Fahrenheit 451, Bradbury also penned many more pieces of work, including The Martian Chronicles. This science fiction short story fixup depicts the human race fleeing a dying Earth after war and atom bombs have devastated the planet and their colonisation efforts on the red planet. Bradbury goes into great detail regarding cultural clashes between the Martians who live there and the Earthlings who make their new home on already claimed land and takes on poignant topics such as colonisation, terraforming, racism, and sexism.
Kim Stanley Robinson
Having published no fewer than 19 novels that have been translated into at least 24 languages, Robinson is most famous for The Mars Trilogy. We're particularly fond of Robinson for his works based around the possibility of terraforming other worlds (namely Mars). His trilogy offers viewpoints from that of colonists and gives great insight into what it might be like to live on a terraformed world. Thankfully, he tends to show this in a prosperous utopian light.
James S. A. Corey
Not one, but two authors Daniel Abraham and Ty Franck. Using the pen name James S. A. Corey, the pair have written an extensive series called The Expanse. Their works are rapidly expanding, and they are regularly writing for great works of science fiction including the Star Wars universe and have collaborated with George R R Martin on other works. As far as modern day science fiction writers go, we strongly recommend checking out James S. A. Corey.
The Origins of Science Fiction
From humble beginnings in the late 1800s to modern day, science fiction will remain part of our lives forever. As long as there are places to discover, worlds to explore, and technology to create, the human mind will imagine and soar. Here's to that!